Launchpad
If you own a token, propel your business to new levels by utilizing the LFi Launchpad. For those seeking new tokens and projects, this is your ideal platform for selection.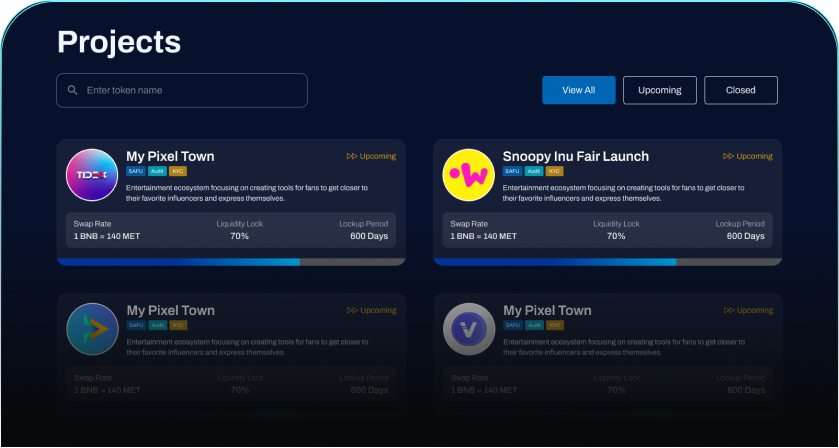 Tap into early-stage projects
Gain early access to promising crypto startups before they become widely available.
Extensive analysis 
Only crypto projects with strong potential are featured in the platform.
User protection
Top-notch mechanisms to reduce fraudulent activities and other forms of risks.
Unlock opportunities
Enter a community of like-minded crypto enthusiasts.
Secure your project's funding
Attract a broader customer base and raise capital for your project's development and operations.
Get the exposure you need  
Obtain the marketing and exposure you need through social media, newsletters, and events.
Strengthen your credibility
Establish your credibility, legitimacy, and reputation within a wide crypto community.
Build your community
Foster thousands of crypto users, advocates, and adopters and create a strong customer base.